Les Purcell Surf Design
Maroochydore Qld
1974 - 1995
Les Purcell
1978
Erle Pederson (Kneeboards)

Shaping history submitted, with thanks, by Les Purcell, April 23, 2003.
I started my shaping for Woosley Surfboards in Kelvingrove Brisbane in 1968.
Then I journeyed south and shaped for Atlas Surfboards in Melbourne 1969.
Then John Arnold in Adelaide in 1969.
My journey then took me back home to Queensland and next I shaped for Connexion Surfboards in Caloundra during 1970 which was owned by Greg Clough.
From there I shaped at Adlers Surf Centre in Wooloongabba in Brisbane from 1970 to late 1973.
In 1974 I opened the Les Purcell Design Surfboards.
Retired from my shaping winter of 1995 for the time-being...
These manufacturers have been added to or amended in the Manufacturer/Shaper Index.

Les added...
There are a few shapers I did not see (in the M/S Index) who are credible..
1. Tony Biltoft who owned Nalu Surfboards, in Brisbane 1972 to 1973 when he died.
There was a Memorial Contest for him for many years following.

2. Kent Manning of Sunshine Coast and
Kent Manning worked at Hayden Surfboards, 1979.

3. Darryl Bolger of the Gold Coast
Darryl Bolger worked at Darby Surfboards, Currumbin Qld, 1979, and Local Knowledge Surfboards, 1991.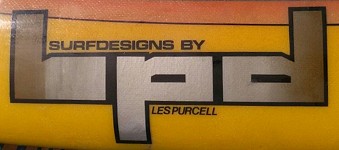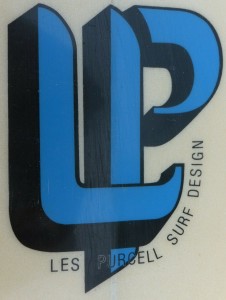 Les Purcell decals 1989
, thanks to Snazzy, March 2019.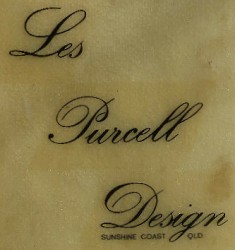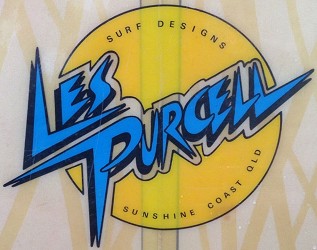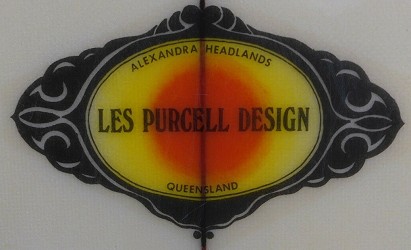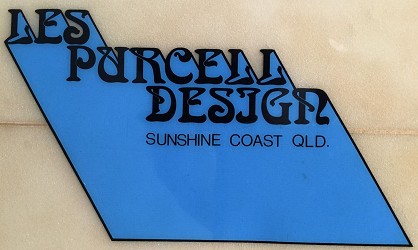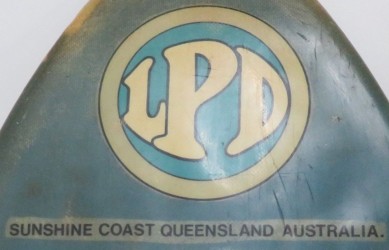 LPD
(Les Purcell Designs), 1985.