Hutchinson Surfboards
20 William Street Brookvale NSW
1969
Paul Hutchinson,
1970
Dealers: The Surf Shop Brisbane, Chester's Surf'n'Gear Newcastle, Geoff's Surf Shop Adelaide, North Beach Surf Shop Wollongong, Summerland Surf Shop Casino, Paul Walton Taree, and Surf'n'Gear: Collaroy, Manly, Rockdale, Parramatta, Bankstown, Cronulla.
Surfing World Volume 13 Number 4 1970?
Thanks to Snazzy, June 2020.
1971
186 Harbord Road Brookvale Sydney
Phone 939 1767
Robbie Holt: Twin Fin 1
Tracks Number 4, January 1971.
Also see #44
1973
Central Coast NSW ?
1974
Ted Spencer Model


1975
PO Box 43 Bangalow NSW
Phone Bangalow 159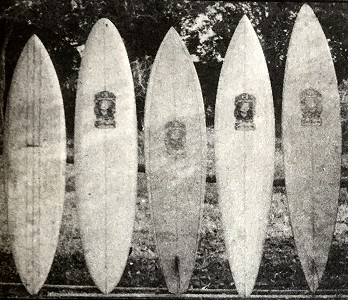 Hutchinson pintails, Bangalow, 1975
Tracks #54, March 1975


The advertisement notes that the boards are fully shaped and glassed by Paul Hutchinson
and the Stickers are individually hand-coloured.



Paul Hutchinson later shaped for Bear Surfboards.
- Tracks ad and notes by Jason Connell, March 2017.



Hutchinson, Brookvale, 1971.


Decal courtesy of Snazzy, February 2019.


Hutchinson, Bangalow, 1975.

Hutchinson, Brookvale, 1971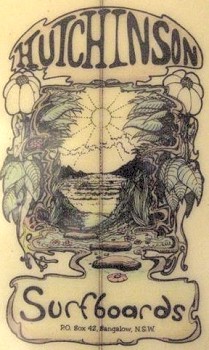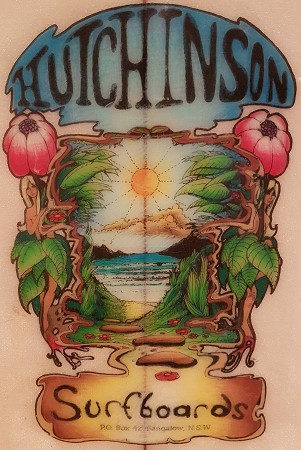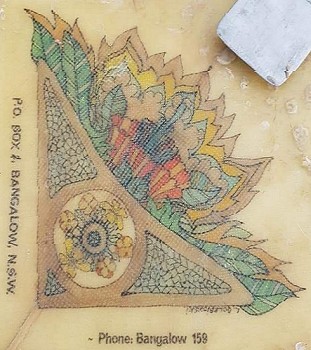 Bangalow 159: drawn and hand-coloured by L. Golebinsky?
Decal thanks to Snazzy, December 2019.