1968
Bells Beach Contest Program, April 1968.
338 Williamstown Road, Yarraville, phone 314-4129
Vee-bottom with fabric laminates:
1970
Dennis Day
circa 1971
Retail outlet opened in Chelsea
1971
Wayne Lynch
circa 1972
Torquay Vic.
1976
Kym Thompson, Jim Pollock and Willy Muncey;
1977
Don Allcroft (Sunbird Design Model), Jim Pollock, Alan Kolk and Terry Klemm; John Blanch.
Right: Sunbird Surf Design, circa 1977, forwarded by Alex Smart, June 2010.

Murray Walding emailed, December 2005...
Klemm Bell....originally from Williamstown until their factory burnt down. they then relocated to Gardenvale in suburban Melbourne (I worked for them briefly at this time) around 1967 through to around 1971 when they opened up a new retail outlet in Chelsea and later, a factory in Torquay as you have pointed out.
The above entry has been adjusted, thanks to Murray.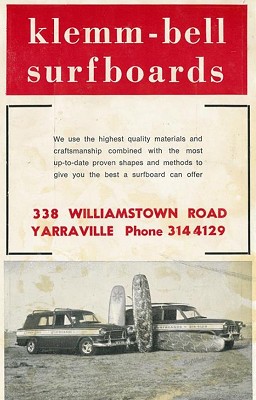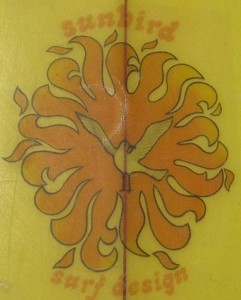 Sunbird Surf Design
(Don Allcroft)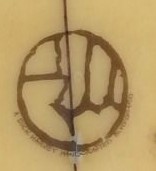 Fist decal. circa 1973.